And in the "never done" department: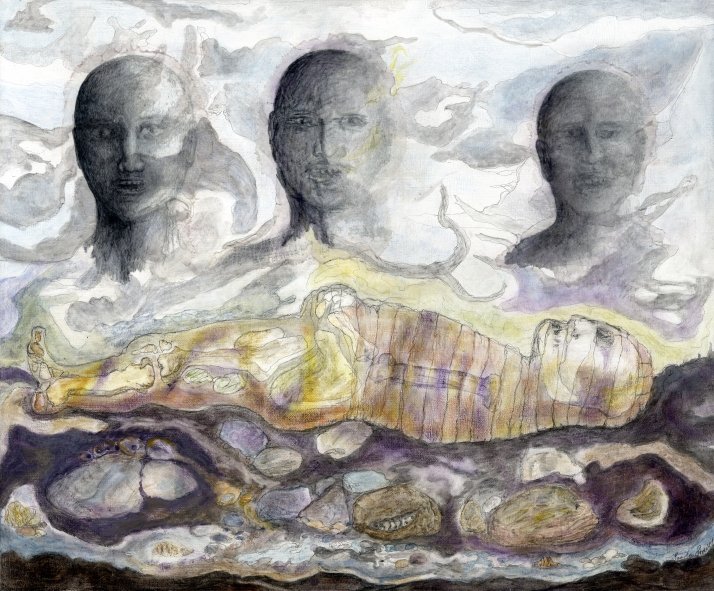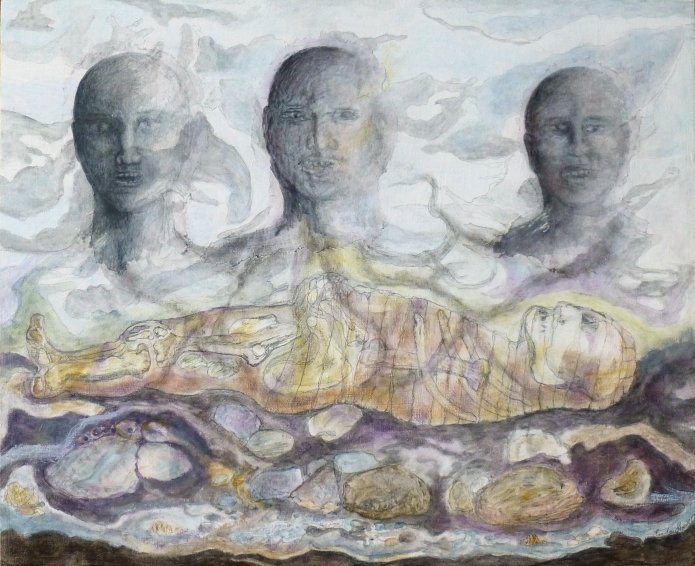 This piece has been on the easel, unfinished, for quite some time! I have lightened, darkened, subdued, highlighted, added, and taken away.
The last image on the right is the latest. Among other things, I added the connections that encompass the bones and reach below ground. I have also and darkened (or perhaps re-darkened) the mummy/bones.
Note that it is hard to assess the changes online with the small images scanned & adjusted slightly differently… I have to scan this work in four sections, piece them together, and try to adjust to provide truer colors & contrast. It is tricky!
Not sure where it will end!
"I had not thought death had undone so many."
The Wasteland, T.S. Eliot