Figure 2 for the Struggle to Rise
I am finally making progress on figure 2 for the Struggle to Rise Triptych. A little more work is needed here, and I have a few ideas for the background. And I do have a possibility or two for my third figure, but one that I am far from sure about.
I must say that this artwork is proving difficult; I scare myself looking at it. The figures are very disturbing, and I feel that I need to tone done the impact as I work. I have to find a way to make it bearable. It must be a little bit beautiful as well as a bit troubling, I think!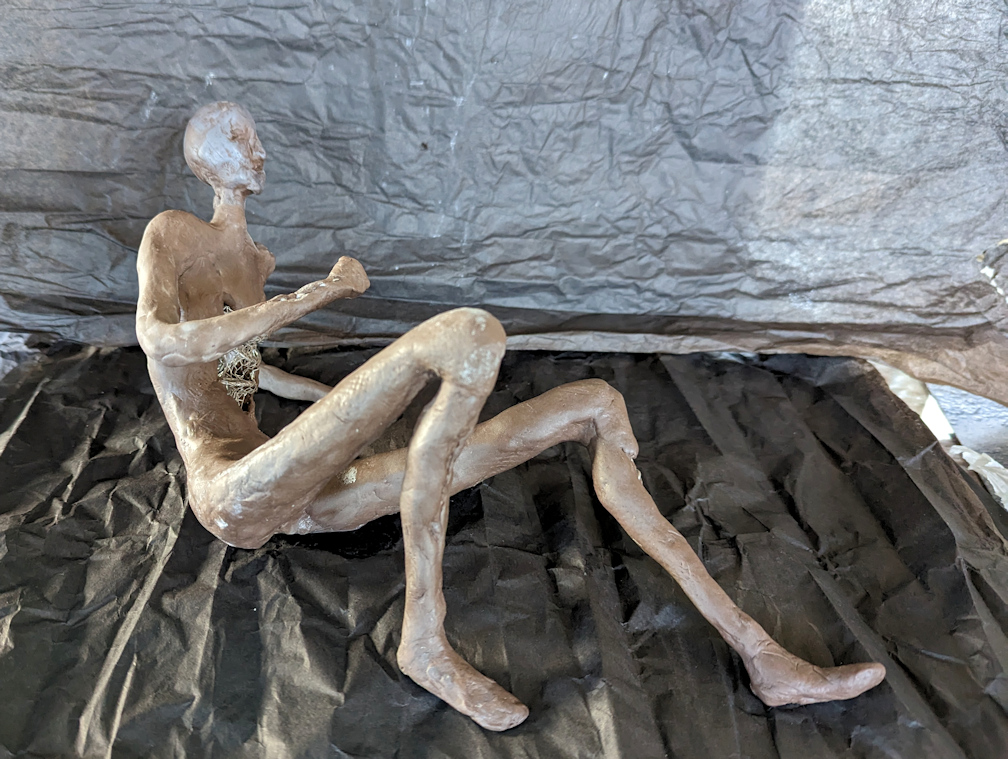 Here is the updated version of Figure 2 for the struggle to rise, along with a bit more work on Figure 1, now blindfolded: