It is possible that Not Out of the Woods Yet is the work in progress that has been pending all too long. I have finally completed one of three planned trees to accompany my three Walkers: the three heartless? walking figures I completed about two months ago. This title came to me recently, and may help me bring this artwork to completion! I do hope so!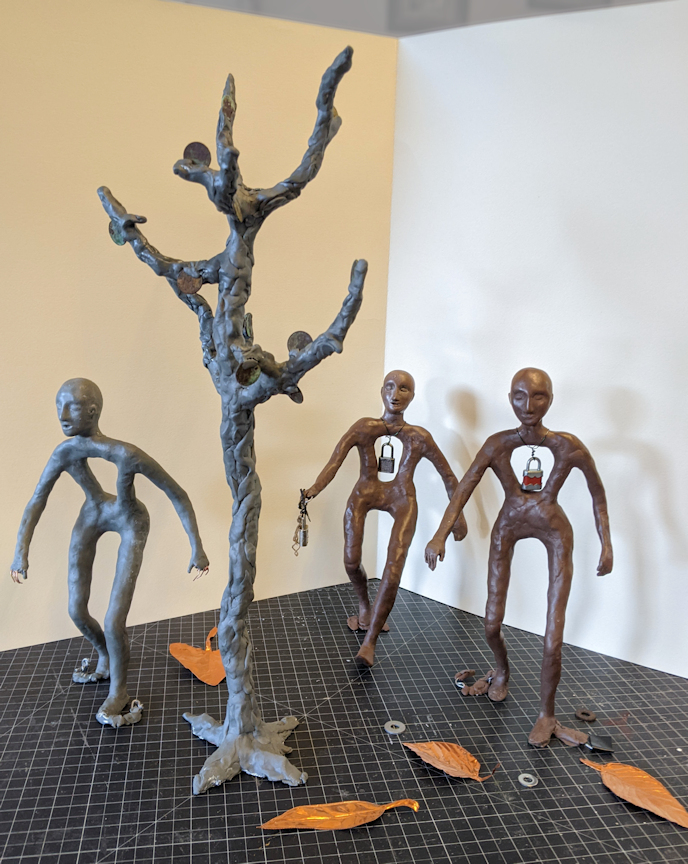 This work has been problematic: full of uncertainty and difficult to implement. I have had to repair two of the figures because the material is applied so thinly over the armature, and the figures are not yet mounted or stable standing up. The trees take time, and I find working on them somewhat unsatisfying, but I have recently added something that interests me more. Do you like the recent addition of old pennies as symbolic leaves?
However there are more trees to complete, and then the environment for these figures. So I am not out of the woods yet!