This rock on rock needs work to actually fix these two rocks together, plus a bit more detailing here and there. And then it will be ready to display along a trail somewhere in town.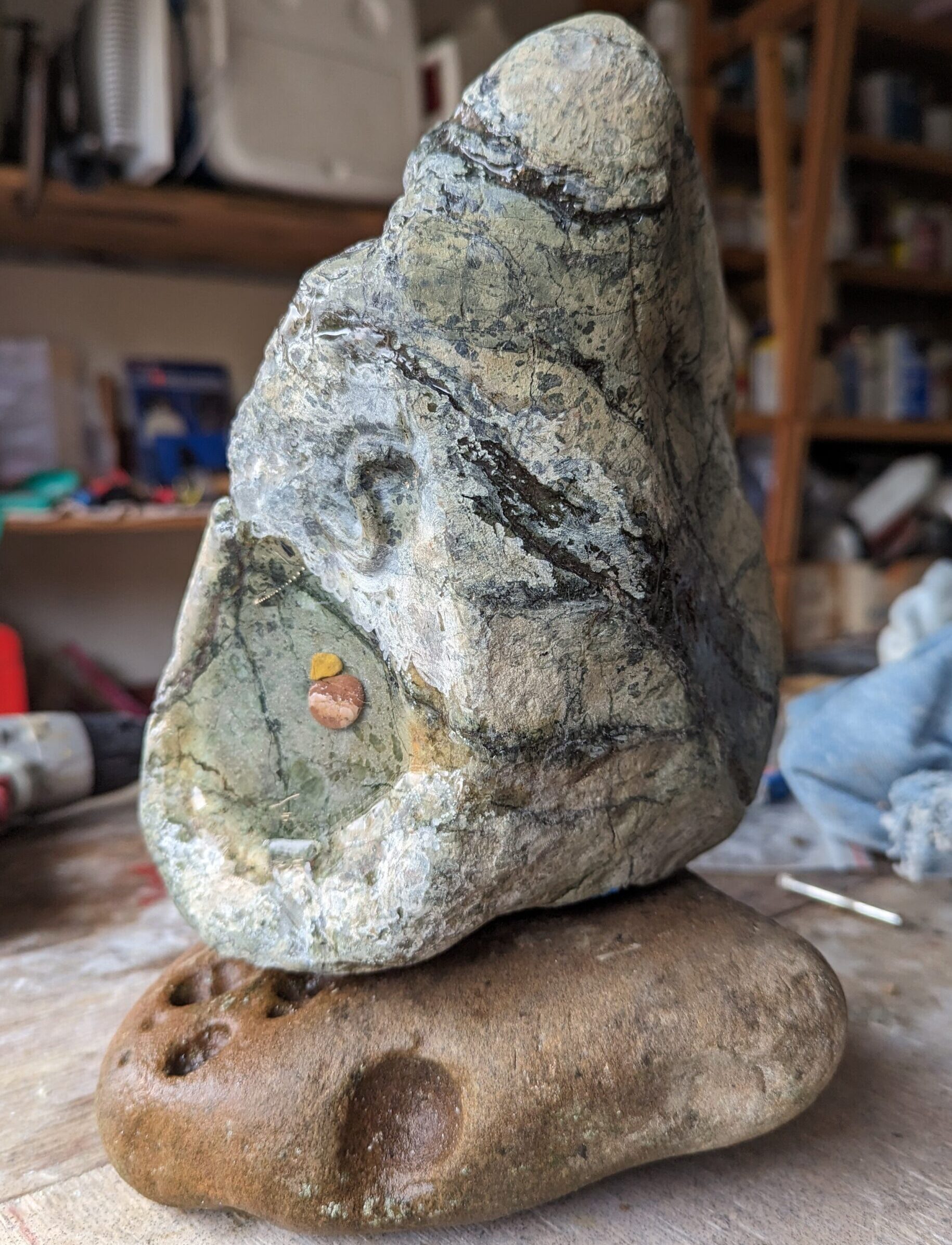 It is fairly heavy and a little bit awkward to carry, so I hope that will deter theft. Sadly many outdoor art and craft items do disappear if not truly locked down; I have had one or two items mysteriously disappear; perhaps why most of my yard art is just too odd, messy, or sharp to appeal! These two joined rocks might be a bit unusual, however these are very cool rocks, so I am sure some people will enjoy them.
I have not decided whether to contribute it to a new art trail in an adjacent neighborhood, or display it closer to home. So rock on, rock!