Progress on the Sphinx has been slow, and somewhat painful. I added a lot more cardboard to create the underlayer of "skin", in order to rough in the shape I want. Over the cardboard I have almost finished a layer of wire mesh that will hold and reinforce the cement outer layers.
The wire mesh layer is pieced together from various scraps and the new shapes cut from larger pieces. The process of wiring the sections of mesh together is physically painful. I cannot work in leather gloves, so I end up with many small cuts and abrasions, and it it difficult to connect pieces tightly. This is just not much fun, so I work only a an hour or two at a time, and now I am taking a two week break to recuperate from minor surgery. I can get back to this in another week, and look forward to the next phase: cement!\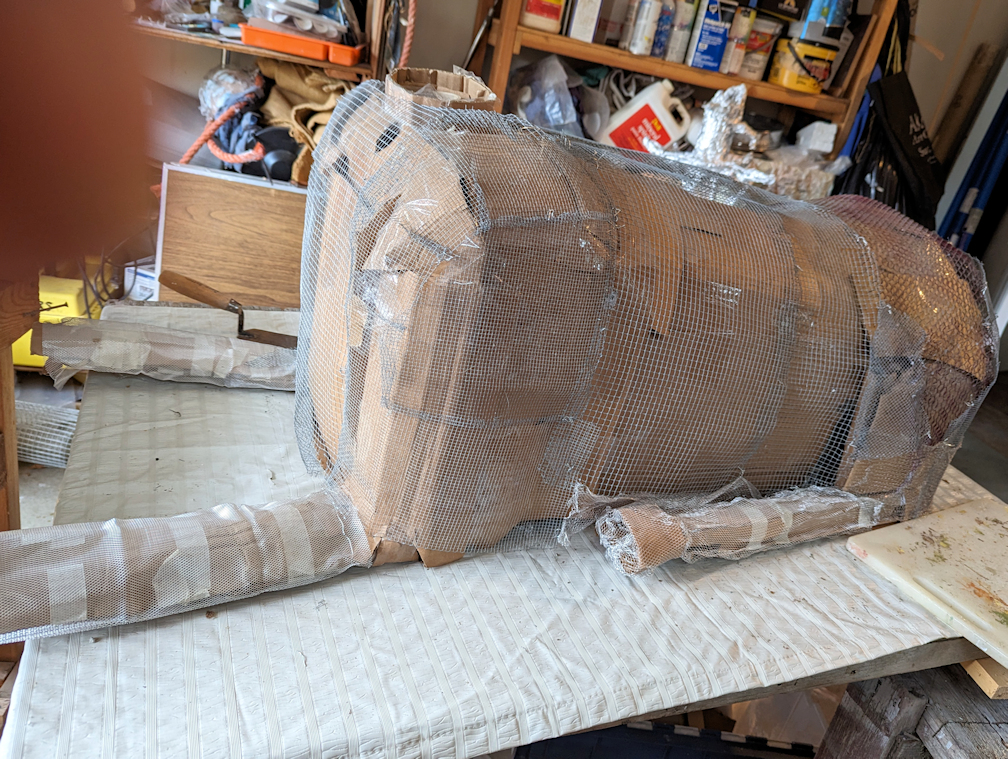 It will be good to resume work and make some real progress on the Sphinx soon. In the meantime I am managing some artwork that is less intimidating & tricky.