I have a 12″ wire armature for experimenting with the way of all flesh! The wire and some epoxy clay form the figures bones, and now to try methods for wrapping this figure in flesh. I want something satisfying (to me) and also translucent enough that I can see the "bones" showing through with the right lighting. My thought is to wrap this figure with stiffened fabric or paper, but this is all an experiment for me.
I started with stiffened synthetic gauze curtain fabric, dipped in a craft fabric stiffener. This fine polyester or nylon mesh has too much body, and did not conform well to my attempts to wrap it. I did not try applying smaller pieces, as it seems quite difficult to work with, and I want to try other materials. Here are photos of this first experiment with flesh: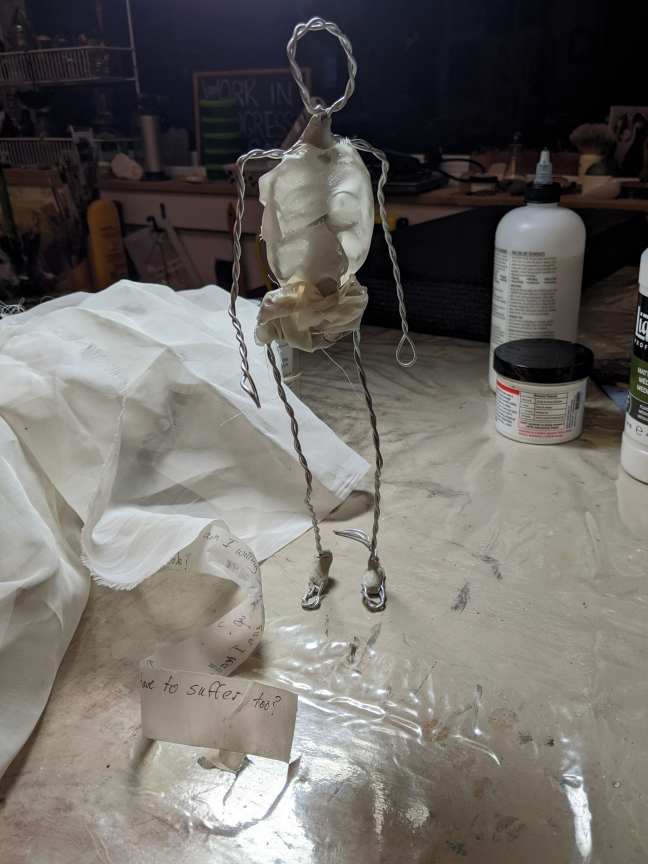 Next I experimented with tissue paper, and used acrylic matte medium instead of fabric stiffener. The matte medium dries more quickly, and may be more flexible when dry. The tissue paper is extremely delicate when wet, so I doubled it over just to pick it up and wrap it around the figure. It also tends to wrinkle and cling before I have it in position, so I was unable to keep it at the initial double layer. That makes it more opaque than I would like. I really want more light through. I may need to use more wire to bulk out the figure and work with wider shorter strips of paper. Here are some photos of this effort: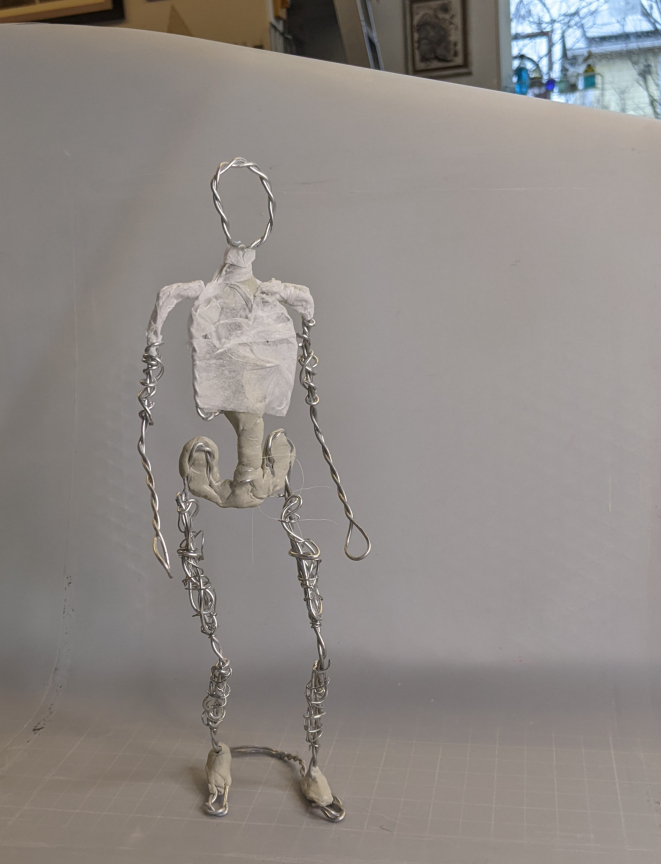 The fabric I used first went the way of all flesh, and I may try removing the tissue paper also… TBD.