Sometimes my artworks on paper (drawings, paintings, prints) languish in my flat file drawers, while the scans of the items find homes elsewhere. Scans or photos of my work can be resized, cropped, and recombined, then printed for new uses. These can be incorporated in new collage artworks, or they can be put to more crafty uses for art.
I don't mind at all when my art is part of a functional object; this is so much more rewarding for me than having it hidden away unseen! And I do "apply" original art directly to furniture, boxes, and more, sometimes.
I love boxes, and I have used my art to transform many containers over the years. This new box is presumably designed as a portable vanity/toiletry box, as it has a hinged mirror inside that props up nicely. It is large enough to hold a hairbrush and assorted related items. Or it could be used as a make up box, for those who use such things…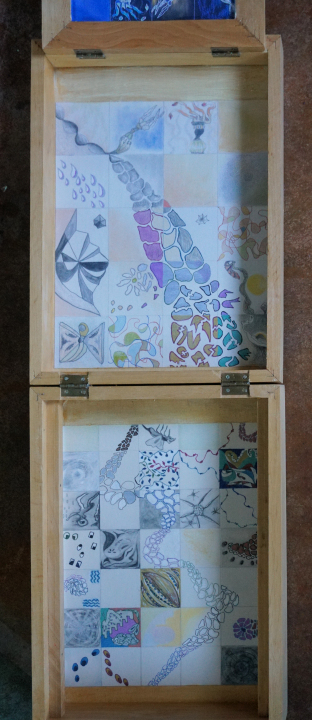 Here are a few other art boxes I have worked on and gifted away over the years. Some have practical uses, others not so much!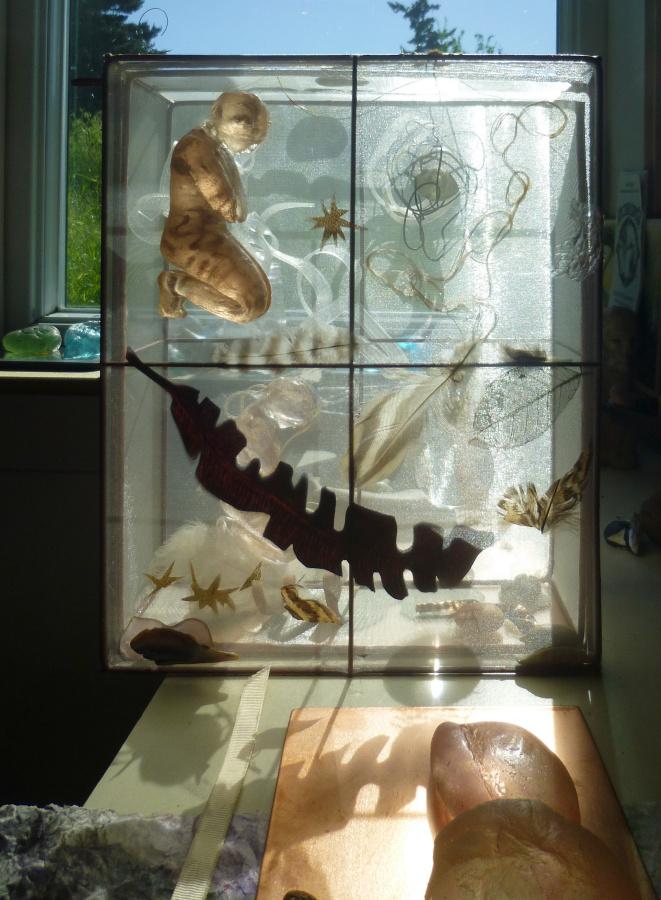 Other crafty uses for art include light fixtures and furniture. Here are a few samples from my household & yard furniture: